Brisbane Mobile Neurological Rehabilitation & Physiotherapy Services
We are a Brisbane mobile rehab team of health practitioners focused on helping people with neurological conditions or complex disabilities to increase their sense of ability & confidence. We achieve this through a combination of rehabilitation, physiotherapy, occupational therapy, speech therapy, podiatry and dietetic methods at your home.
Mobile Rehabilitation
Our Brisbane rehab services are designed to be delivered at a location of your choice and in a context that enables the best outcome.
We have a holistic approach to  rehabilitation with a special interest in neurological rehab.
Our goal is to make your rehabilitation process smooth,  effective and convenient for you.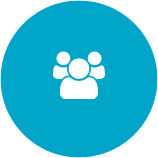 Your Rehab Team
We are a team of mobile therapy professionals from a range of rehabilitation disciplines such as physiotherapy and occupational therapy.
Our wide spectrum of skill allows us to leverage upon each other and augment our effectiveness.
Most importantly, we are directed by you to support you toward achieving the best and most meaningful outcome.
Affordable Services
Our mobile rehab services aims to help clients achieve their goals in an affordable manner.
We accept Medicare and DVA referrals. Health fund members can often claim back on our services.
We also work through care delivery organisations to provide their clients with more specialised therapy services.
Caring Approach
Our professional experience and the user-designed nature of our service enables us to approach our clients with understanding, empathy, flexibility, and in a personal way.
We care about the things that are important to you and provide you the best advice to reach your desired outcomes.
Call us for a FREE No Obligation phone consultation.
An Experienced Brisbane Rehab Team
and Registered NDIS Provider.
Mobile rehabilitation services in the comfort of your own home or preferred location.
What We Do
We are passionate about rehabilitation and we are especially skilled at neurological rehabilitation cases. Our mobile rehab therapy services are convenient for anyone who needs to be seen at home or at an alternate location. We offer the following services:
Mobile Rehabilitation
Mobile Physiotherapy
Mobile Occupational Therapy
Mobile Speech Therapy
Mobile Podiatrist
Mobile Dietician
As an experienced team of mobile rebab health practitioners in Brisbane, why not have a no obligation chat with us so we can understand your situation, address any questions and tailor a rehabilitation program to your individual needs. 
Our Skill – Your Resource
At My Rehab Team, our mobile rehab programs use a combination of methods including Physiotherapy, Occupational Therapy, Speech Pathology, Podiatry, Exercise Physiology, Dietetics, and access to a Rehab Assistant/Coach to help restore your confidence and ability as soon as possible.
We have a team of highly experienced therapists that can treat neurological conditions including stroke, acquired brain injuries, multiple sclerosis, Parkinson's, spinal cord injury and other complex disabilities. Or perhaps you require rehabilitation after a work injury or car accident.
Our goal is being a resource, a partner and a support for improving your mobility and lifestyle. Through our website and social media presence, we provide updates on research advances, rehabilitation modalities, positive stories, useful tips and ideas. We also aim to facilitate networking opportunities for our clients.
Have a question? Contact our office and speak with one of our friendly team members will be happy to assist you.
Our caring multi-disciplinary team is made up of Brisbane physiotherapists, occupational therapists, podiatrists, speech therapists, dieticians and rehab trainers.
Physiotherapy
Our Brisbane mobile Physio team can retrain your body to regain physical ability and independence.  We also have specific skills in assessing and managing pain. 
Some of the modalities we use include – motor relearning, therapeutic exercises, functional electrical stimulation, splinting and casting, postural and positioning advice, aquatic physiotherapy (hydrotherapy), prescription of aids, orthosis and equipment, acupuncture, electrotherapy, and so on. Our mobile physio team can provide treatment in the comfort of your own home.
Occupational Therapy
Our mobile Occupational Therapy (OT) team focus on your daily activities and occupation. With their expertise in OT management, they will assist you to return to your previous roles or toward new life opportunities.  
Our Occupational Therapy skills include the rehabilitation of arm function, memory and problem solving ability; the management of fatigue; the reduction of swelling and scar.  We make recommendations for structural modifications, prescribe aids and equipment to aid your safety and independence function at home.
Speech Pathology
Also known as language and speech therapy, Speech Pathology targets problems affecting communication, the voice, and swallowing. It also looks at problems with the facial muscles.
Our mobile Speech Pathologist can specifically assist your communication in a relevant context.  We can also address the dietary issues caused by your swallowing difficulty. Part of our Speech Therapy program may also involve the prescription of aids and equipment.
Podiatry
Our mobile Podiatry focuses on managing problems originating from the foot and ankle including the skin and nails.  Prescribing appropriate footwear and orthosis, are amongst our areas of Podiatrist expertise. 
We can also identify and address problems with the way you walk and some common problems we encounter in people with a neurological condition such as in-grown toenail, footdrop, and spasticity in muscles of the toes, foot and ankle.
Dietetics
Our role as Dieticians is not only to help you decipher through a world overloaded with confusing dietary information but also tailor a nutritional program which is appropriate for your dietary objective, health condition and your budget! 
Our mobile Dieticians are able to see you in your chosen environment which assures privacy and confidentiality.
Exercise Physiology
Ever wondered what happens in your body's various systems when you exercise? An exercise physiologist is an expert on how exercise affects your muscles, bones, lungs, heart, hormone regulation, and more. This is why they can guide you on exercising for specific rehabilitation or general fitness.
They can also help clients to develop new healthy routines to better manage any medical condition they may have. Holistic approach is the hallmark of exercise physiology as they work alongside other allied health disciplines such as physiotherapy, occupational therapy and podiatry.
Massage & Soft Tissue Therapy
Soft tissue is a large category of body structures, which includes muscles, tendons, ligaments, arteries, veins, lymph nodes, nerves, joints, and interstitial (between cells) fluid. Also referred to as massage therapy, soft tissue therapy encompasses numerous clinical techniques targeted at the above mentioned structures. Rehabilitation is achieved by reducing tension, mobilising unwanted fluid retention, promoting circulation, and stimulating sensory receptors, which often speeds up the healing process dramatically.
Using High-Tech to help with Parkinson's Disease We are living in a world of high technology where we use High-Tech almost every day to make our daily lives easier. From a recent webinar on Insight 2020, the president of with World Federation of Occupational...
read more
PARTNER. PLAN. ATTAINMENT.
Collaborating with and empowering people to attain their personal goals.