Mobile Services
We bring rehabilitation to you. Our rehabilitation service is designed to be delivered at a location and in a context that enables the best outcome. Therefore, we can come to your home, catch the bus with you, see you at a rehab gym, local pool, park or cafe… and we can even consult you ONLINE.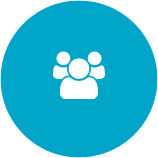 Your Rehab Team
We are a team of therapy professionals from a range of rehabilitation disciplines. Our wide spectrum of skill allows us to leverage upon each other and augment our effectiveness.  Most importantly, we are directed by you to support you toward achieving the best and most meaningful outcome.
Affordable Services
Our rehabilitation helps clients achieve their goals without leaving their pockets empty. We accept Medicare and DVA referrals. Health fund members can often claim back on our services. We also work through care delivery organisations to provide their clients with more specialised therapy services.
Caring Approach
Our professional experience and the user-designed nature of our service enables us to approach our clients with understanding, empathy flexibility, and in a personal way.   We care about the things that are important to you.
Call us for a FREE No Obligation phone consultation.
Our Skill – Your Resource
My Rehab Team believes in being a resource, a partner, a support and a help for our clients. We are passionate about neurological rehabilitation. Additionally, we provide mobile therapy services for anyone who needs to be seen at home.
Through our website and social medial presence, we keep you posted with news on research advances, rehabilitation modalities, positive stories, useful tips and ideas.  We also aim to facilitate networking opportunities for our clients.
What We Do
We are a highly experienced team of therapists for neurological conditions including stroke, acquired brain injury, multiple sclerosis, Parkinson's, spinal cord injury, …. and other complex disabilities. Our service consists of Physiotherapy, Occupational Therapy, Speech Pathology, Podiatry, Exercise Physiology, Dietetics, and Rehab Assistance/Coach.
Physiotherapy
Physiotherapists retrain your body to regain physical ability and independence.   We also have specific skills in assessing and managing pain.   Some of the modalities we use include – motor relearning, therapeutic exercises,  functional electrical stimulation, splinting and casting, postural and positioning advice, aquatic physiotherapy (hydrotherapy), prescription of aids, orthosis and equipment, acupuncture, electrotherapy, and so on.
Occupational Therapy
We focus on your daily activities and occupation.  We are experts at assisting you to return to your previous roles or assist you toward new life opportunities.  Our skills include the rehabilitation of arm function, memory and problem solving ability; the management of fatigue; the reduction of swelling and scar.  We make recommendation of structural modifications, prescribe aids and equipment to aid your safety and independence function at home.
Speech Pathology
Also known as speech and language therapy, targets problems affecting communication, the voice, and swallowing.  It also looks at  problems with the facial muscles.  Being mobile means that we can specifically assist your communication in a relevant context.  We can also address the dietary issues caused by your swallowing difficulty.   Part of our therapy may also involved the prescription of aids and equipment.
Podiatry
Podiatrists  manage problems originating from the foot and ankle including the skin and nails.  Prescribing  appropriate footwear and orthosis, are amongst our areas of expertise.   We can also identify and addressing problems with the way you walk.   Some  common problems we encounter in people with a neurological condition are in-grown toenail, footdrop, and spasticity in muscles of the toes, foot and ankle.
Dietetics
Our role as dieticians is not only to help you decipher through a world overloaded with confusing  information, we help you tailor a nutritional program which is appropriate for your dietary objective,  health condition and your budget!  Being able to see you in your chosen environment assures privacy and confidentiality.
Rehab Assistance
We are the trainers or coach who help you stick to the home program and advice that your therapists have given you.  We work under the close direction of your therapists to ensure that the home program prescribed to you is effective.   We are not discipline specific, therefore, we can help you with any aspect of your rehabilitation.
PARTNER. PLAN. ATTAINMENT.
Collaborating with and empowering people to attain their personal goals.
Make an Appointment